1800W Electric Concrete Saw with 14in Diamond Blade Multi-function Wet/Dry Circular Saw Wood Stone Metal Cutting Machine
Power Source: 

AC

Saw Type: 

Circular Saw

Blade Diameter: 

14″/356 mm

Cutting Depth: 

5″/130 mm

Speed: 

3800 RPM

Voltage: 

110V/220V±15%, 60Hz

Wattage: 

1800W

Material: 

Iron and plastic
Product Description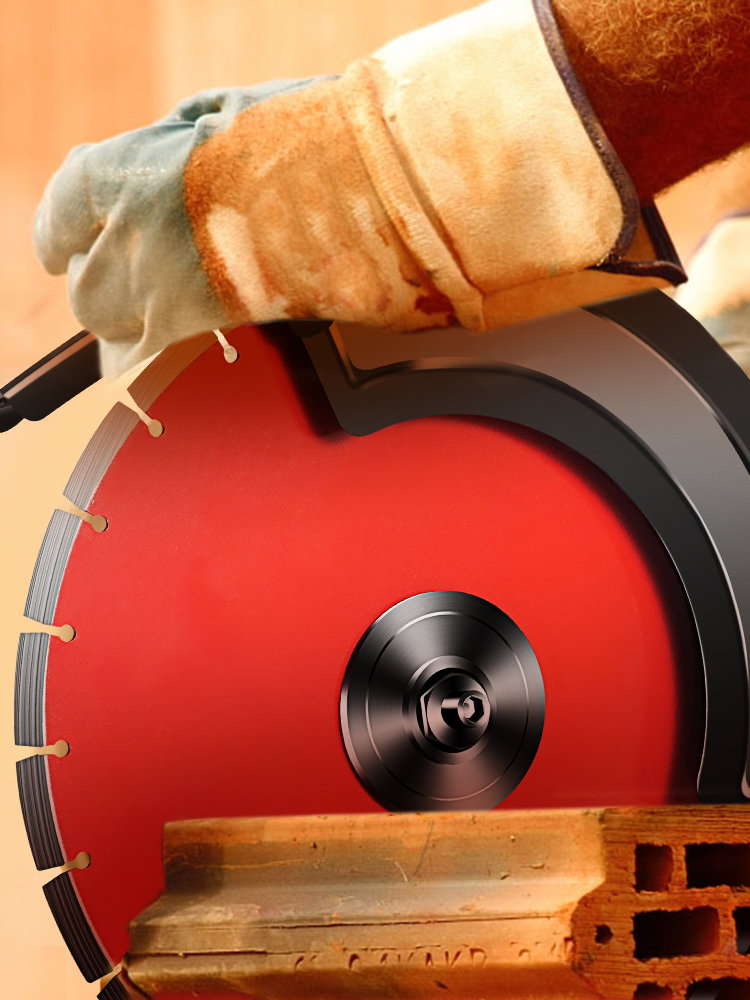 14″ Electric Concrete Saw
5″ Cutting Depth & 3800 PRM & 1800W Motor
Our superior motor unleashes a 3800 RPM speed that brings you the necessary power to cut through wood, soft metal, tile, and other materials with ease. The cutting depth can up to 5″. Water feed attachment and cover promise security and reliability. Do yourself a favor and cut your time spent in half. Our concrete saw can take your work to the next level.
1800W Copper Motor
Adjustable Cutting Depth
Considerate Designs
Practical Accessories Kits
Multi-function Concrete Saw
Why Choose toolshedshoponline?
Premium Tough Quality
Incredibly Low Prices
Fast & Secure Delivery
24/7 Attentive Service
Key Features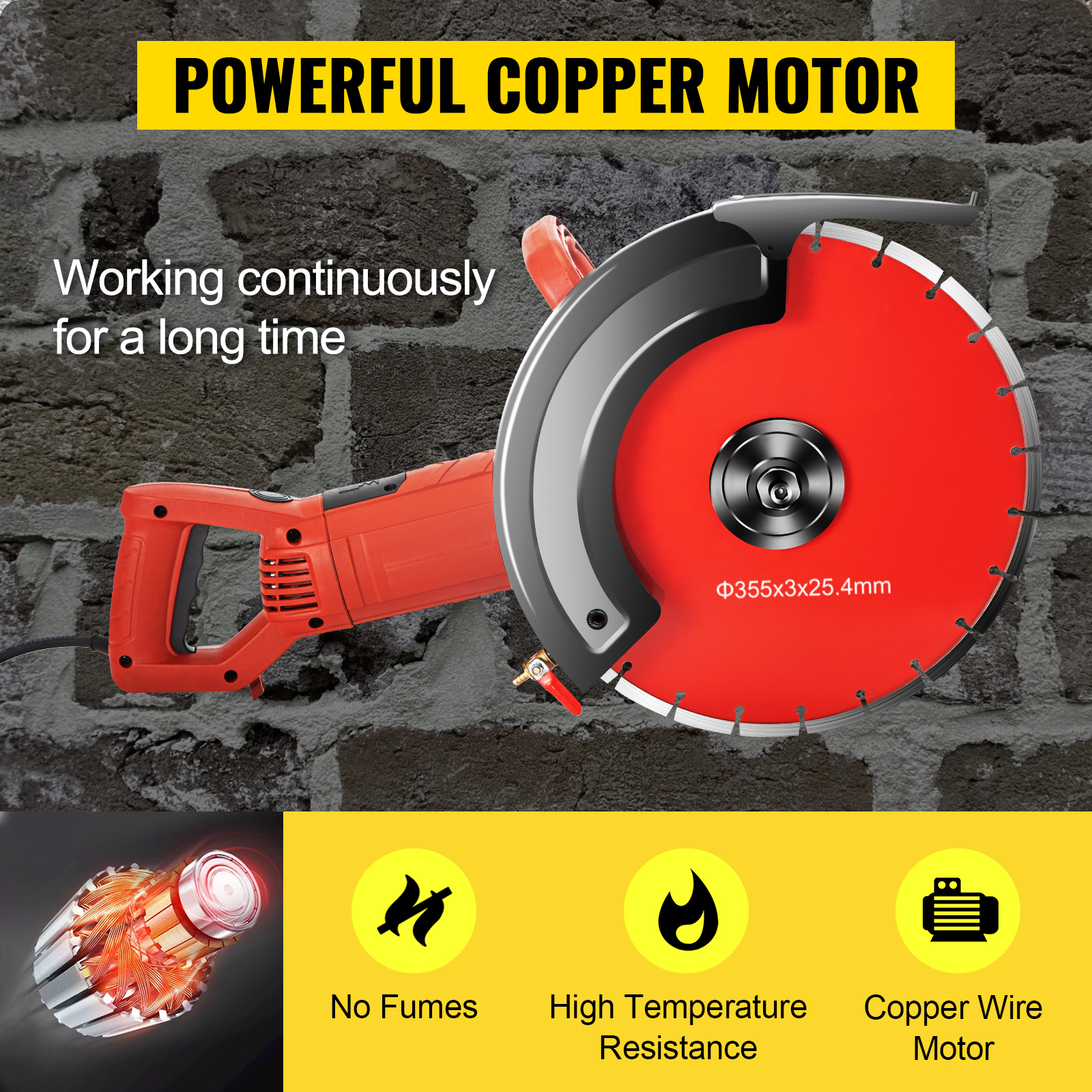 Powerful Copper Motor
Our circular saw uses a 1800W pure copper motor to provide mighty output. Its remarkable power saves you time and energy; marble tiles or wood can be quickly cut.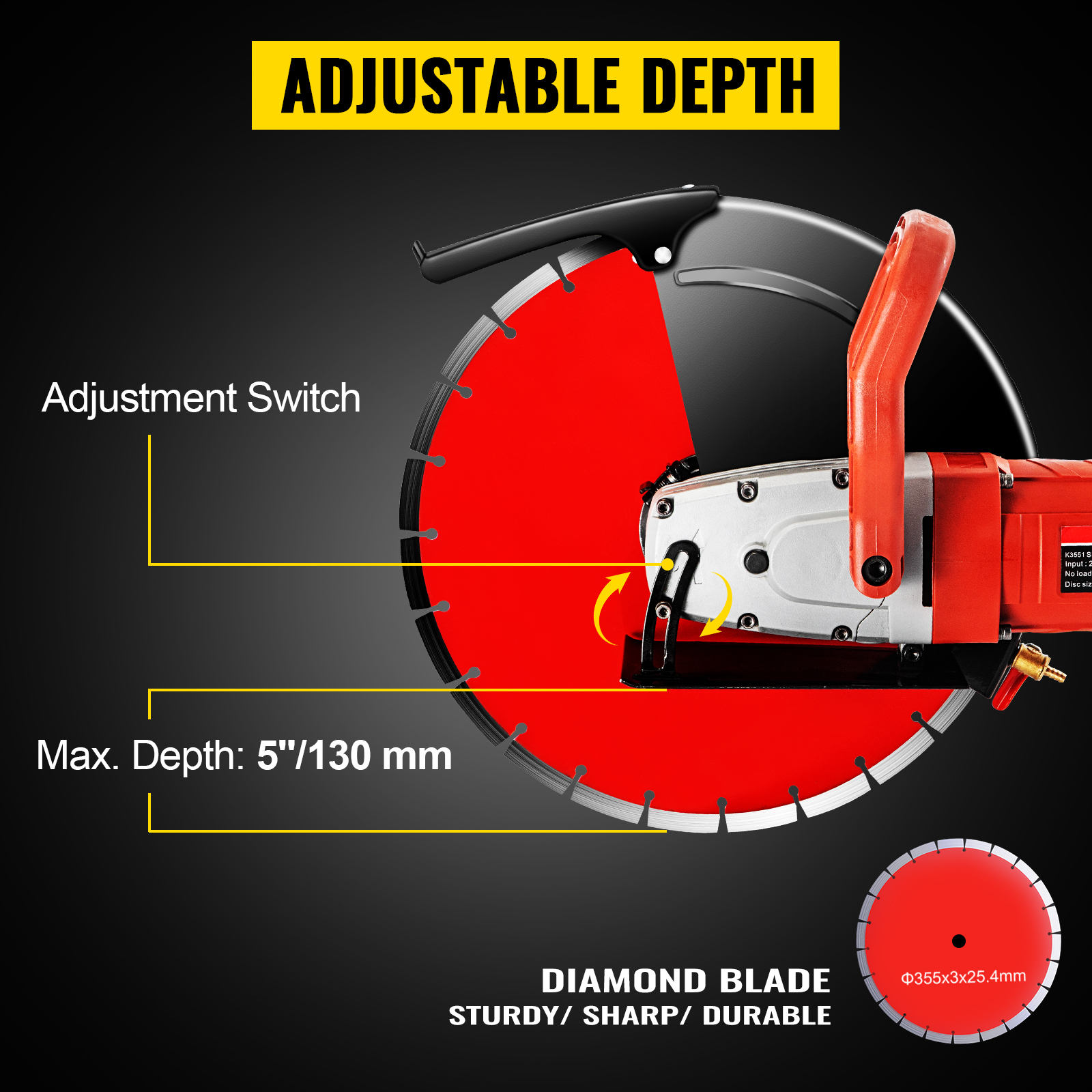 Adjustable Depth
The cutting depth of the electric concrete saw can be adjusted by changing the bottom plate's height. The maximum cutting depth can reach up to 5 inch.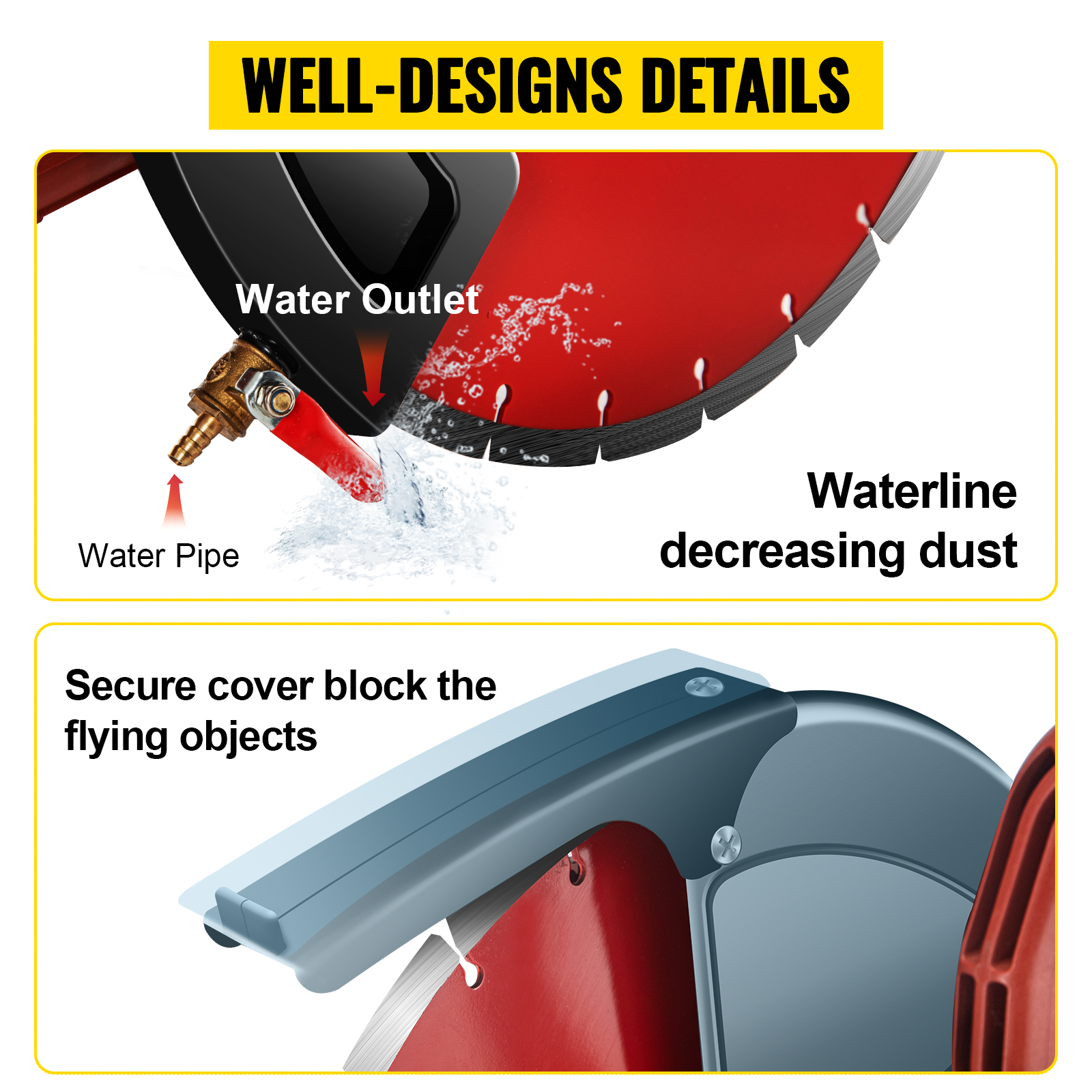 Well-designs Details
Both water line attachment and secure cover ensure the cutting work's security. The water line feeds water to the blade, increasing blade performance and life.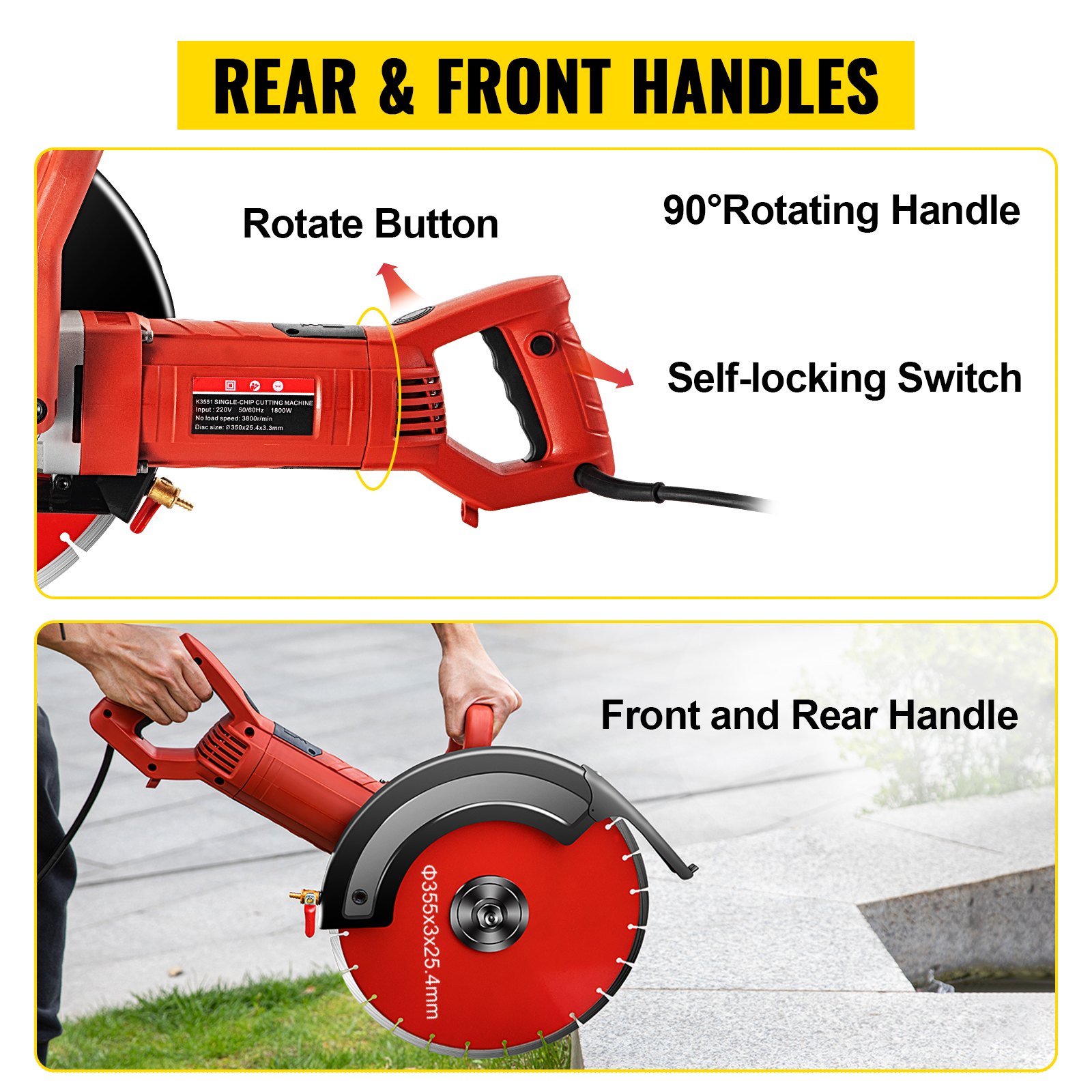 Rear & Front Handles
A self-locking switch ensures your security. Double handles allow you to operate more effortlessly, and the rotating rear handle meets your different cutting directions.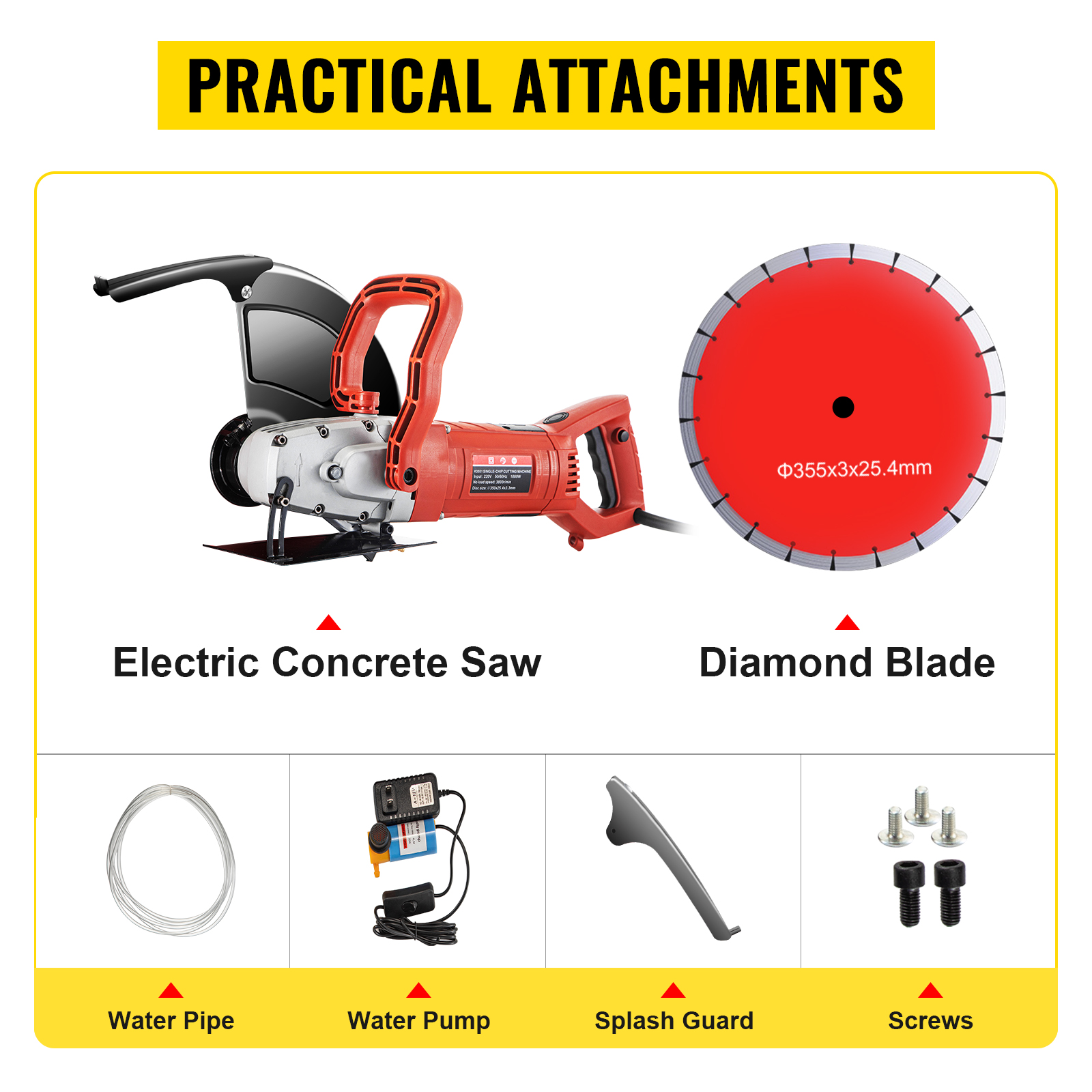 Practical Attachments
Water feed attachment, wrench, and other tools above the picture are provided. All these tools are gives to support your work.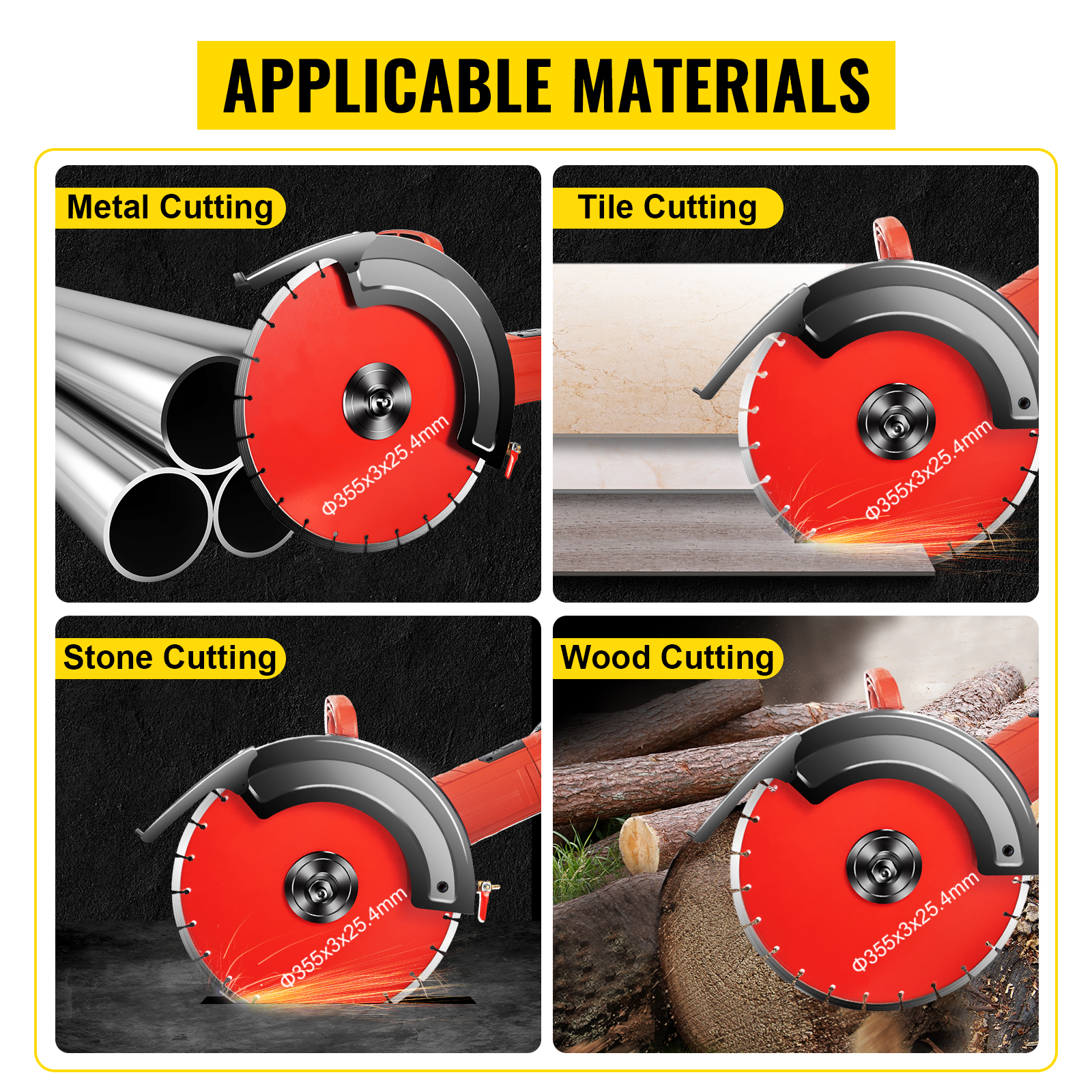 Applicable Materials
The tile saw is ideal for construction industries, brick factories, and family DIY to cut wood, PVC, soft metal, tile and other materials.
Specifications
Model: K3551
Blade Diameter: 14 in/35.56 cm
Cutting Depth: 5″/130 mm
Arbor Size: 1″
Voltage: 110V/220V
Wattage: 1800W
Speed: 3800 RPM
Material: Iron and plastic
Weight: 17.19 lb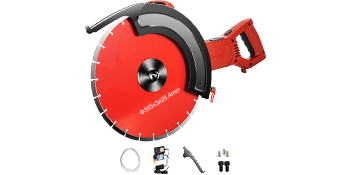 Package Content
1 x Electric Concrete Saw
1 x 14″ Diamond Blade
1 x Water Pump
1 x Water Pipe
1 x Splash Guard
5 x Screws
Features & Details
1800W Copper Motor: 1800 W motor with 3800 RPM running speed making the cutting fast and smooth. The motor features high-temperature resistance, sustainable operation, and no fumes. Thus, our 14″/356 mm circular saw is more efficient for your work.
Adjustable Cutting Depth: The bottom plate can be adjusted according to your different cutting depth requirements. Max Depth: 5″/130 mm. No need to use tools, they can be adjusted freely according to your needs.
Considerate Designs: The water line provides water to the blade, decreasing dust. Secure cover blocks the flying objects during your operation. The rubber handles can aid accurate cutting in both horizontal and vertical modes.
Practical Accessories Kits: Our concrete wet/dry saw is supplied with a 14″ diamond blade and different tools, including a water pipe, water pump, socket, wrench, splash guard, and screws. All of these tools can help you in your cutting operation.
Multi-function Concrete Saw: The 14-inch tile saw efficiently delivers the power to cut through granite, brick, porcelain, reinforced concrete, metal, cement, steel bar, wood, and other materials. It is perfect for factories, workshops, home, timber industries, and DIY.
   Note: Our brick cutter is counter-clockwise rotation, please test the rotation direction before use, to avoid injury !