Magnetic Tumbler Jewelry Polisher Mini Metal Finisher Finishing Machine AC 110V/220V Gold Precision Parts Polisher
Usage: 

Home DIY

Power Source: 

AC

Wheel Diameter: 

195mm/7.72in

Frequency: 

50/60Hz

Model Number: 

KT-185

Type: 

Other

Certification: 

CE

Time Control: 

1-60 min

Speed: 

2000rpm

Capacity: 

3.3 lbs / 1500 g

Burnishing pins: 

200g #5

Voltage: 

110V(US/CA/MX), 220V(EU/UK/RU)

Roller Size: 

7.3 x 5.1 in / 185 x 130 mm

Machine Size: 

9.1 x 9.1 x 14.6 in / 230 x 230 x 370 mm

Rotation: 

Two Directions

Suitable For: 

Aluminium,Copper,Gold,Silver

Net Weight: 

22 lbs / 10 kg
Product Description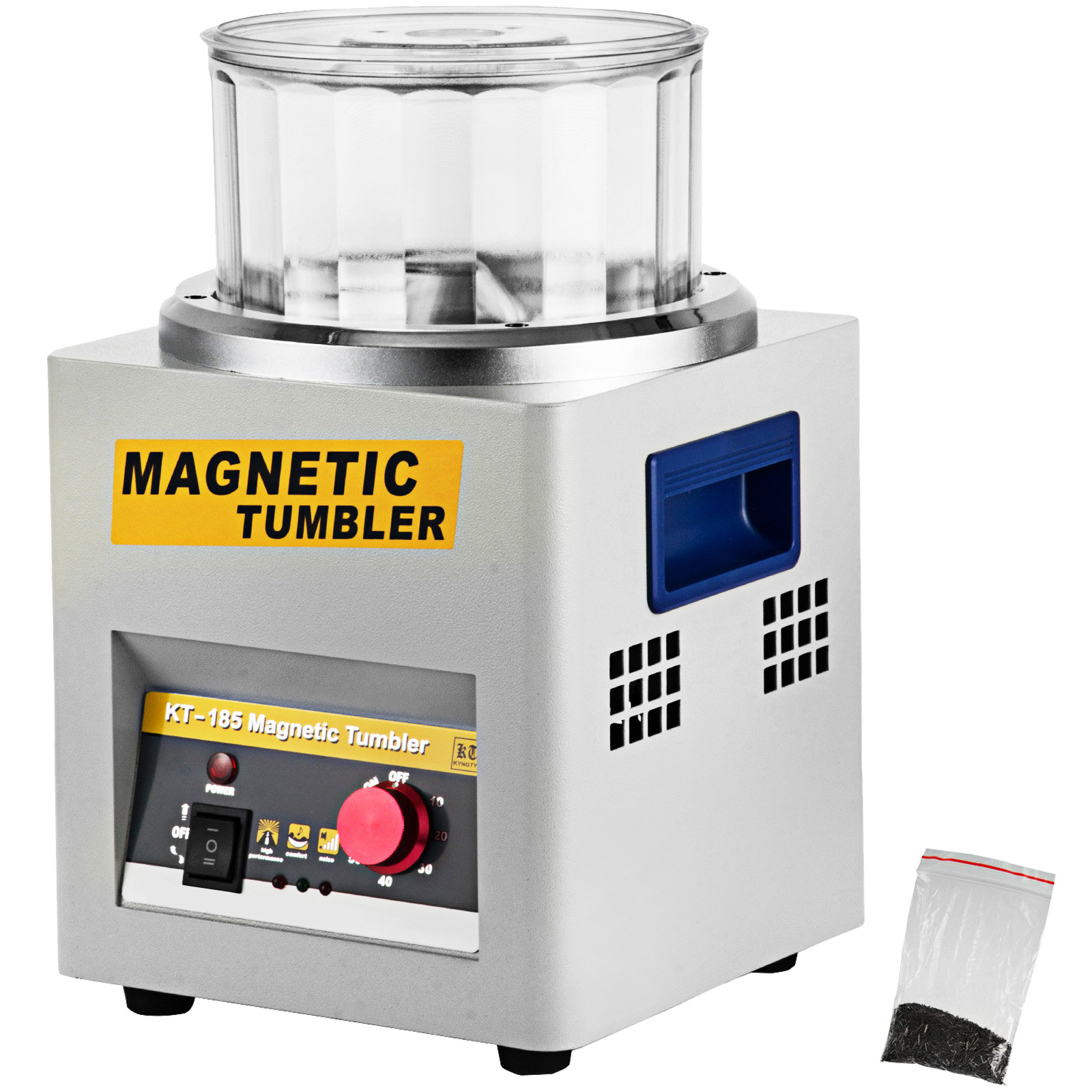 KT-185 Magnetic Tumbler Jewelry Polisher
Bidirectional Rotation & Tough PC Material & Easy Operation
The metal tumbler for jewelry has a custom time function, fast processing speed, and simple & safe operation for polishing irregular-shaped parts, holes, tubular and other dead ends, cracks, etc. Suitable for light metals, non-ferrous metals, hard plastics, and other precision required pieces to achieve deburring, chamfering, polishing, washing, and other multiple effects. Make old corroded or worn belongings shine radiantly again with our jewelry polisher.
Powerful Performance
Premium Polishing Barrel
Concise Control Layout
User-Friendly Design
Why Choose toolshedshoponline?
Premium Tough Quality
Incredibly Low Prices
Fast & Secure Delivery
24/7 Attentive Service
Key Features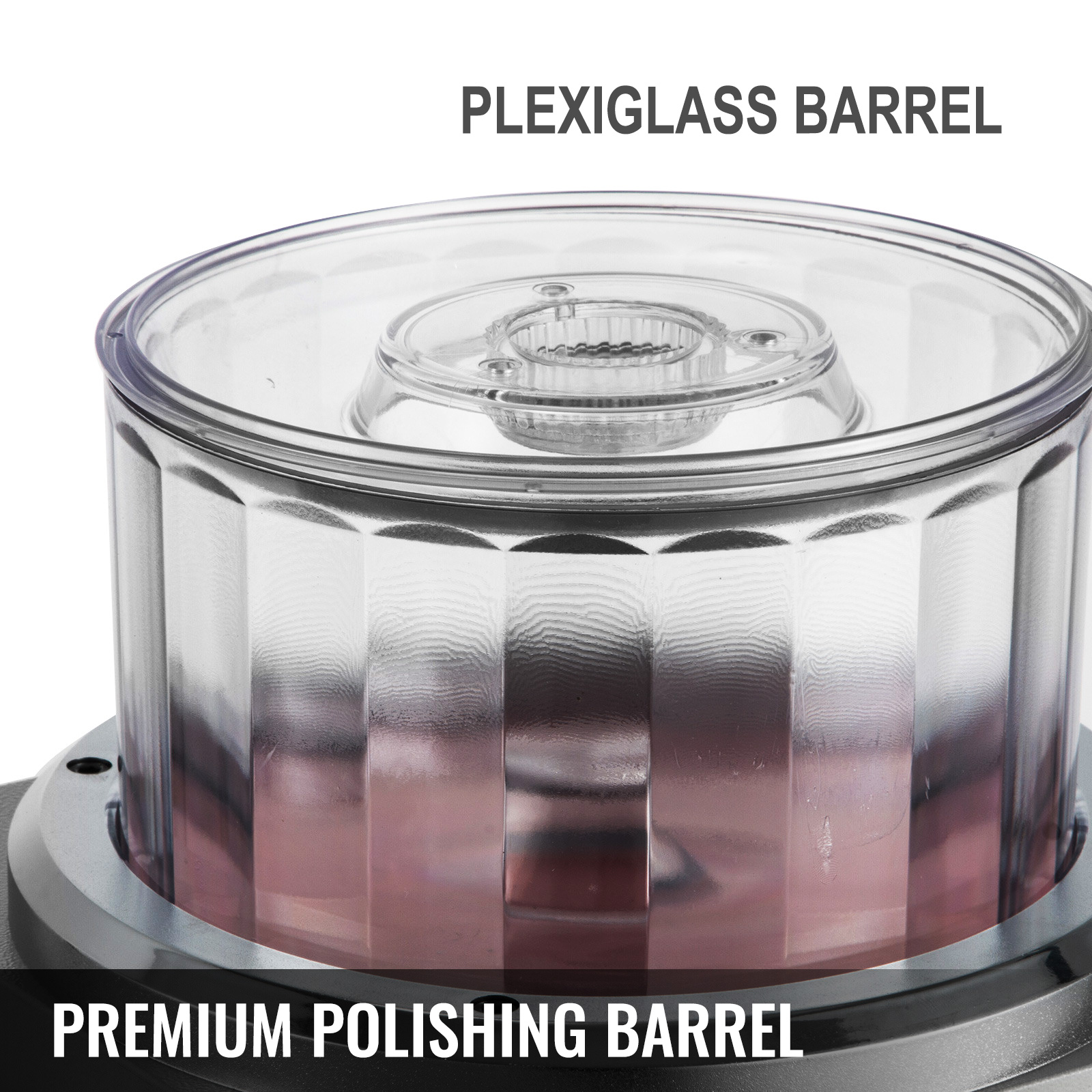 High-Speed Rotation
At a 2000 RPM high speed, most polishing operations with a jewelry tumbler can be done within 30 minutes. Place jewelry pieces, steel pins, water, and a special burnishing compound in the bowl, and press the button.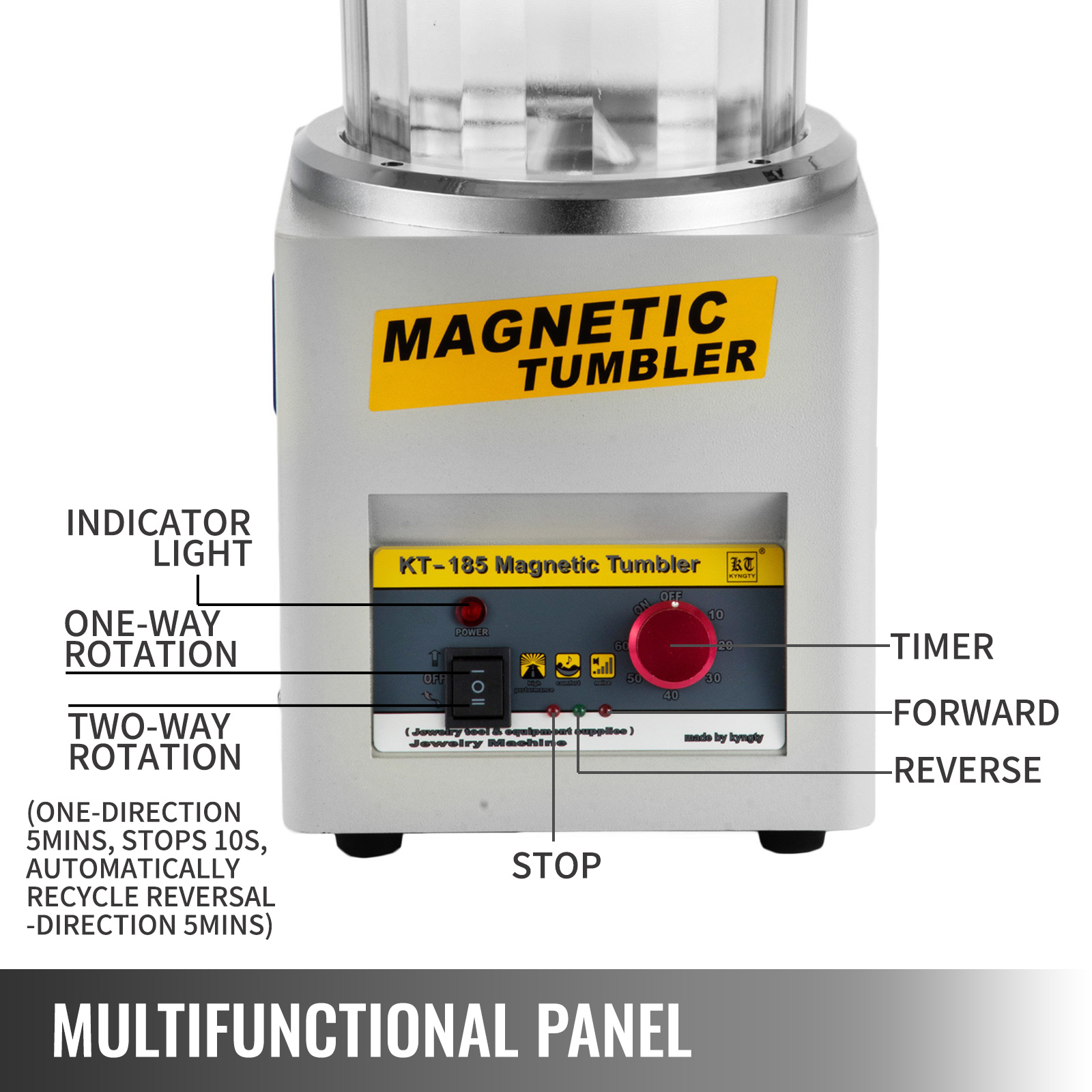 PC Polishing Bucket
The polishing bucket of the magnetic polisher is multi-sided, constructed from super-tough PC material. It's hard enough to withstand impacts while polishing and won't leak and corrode. In addition, the grooved handle design makes it easy to access items.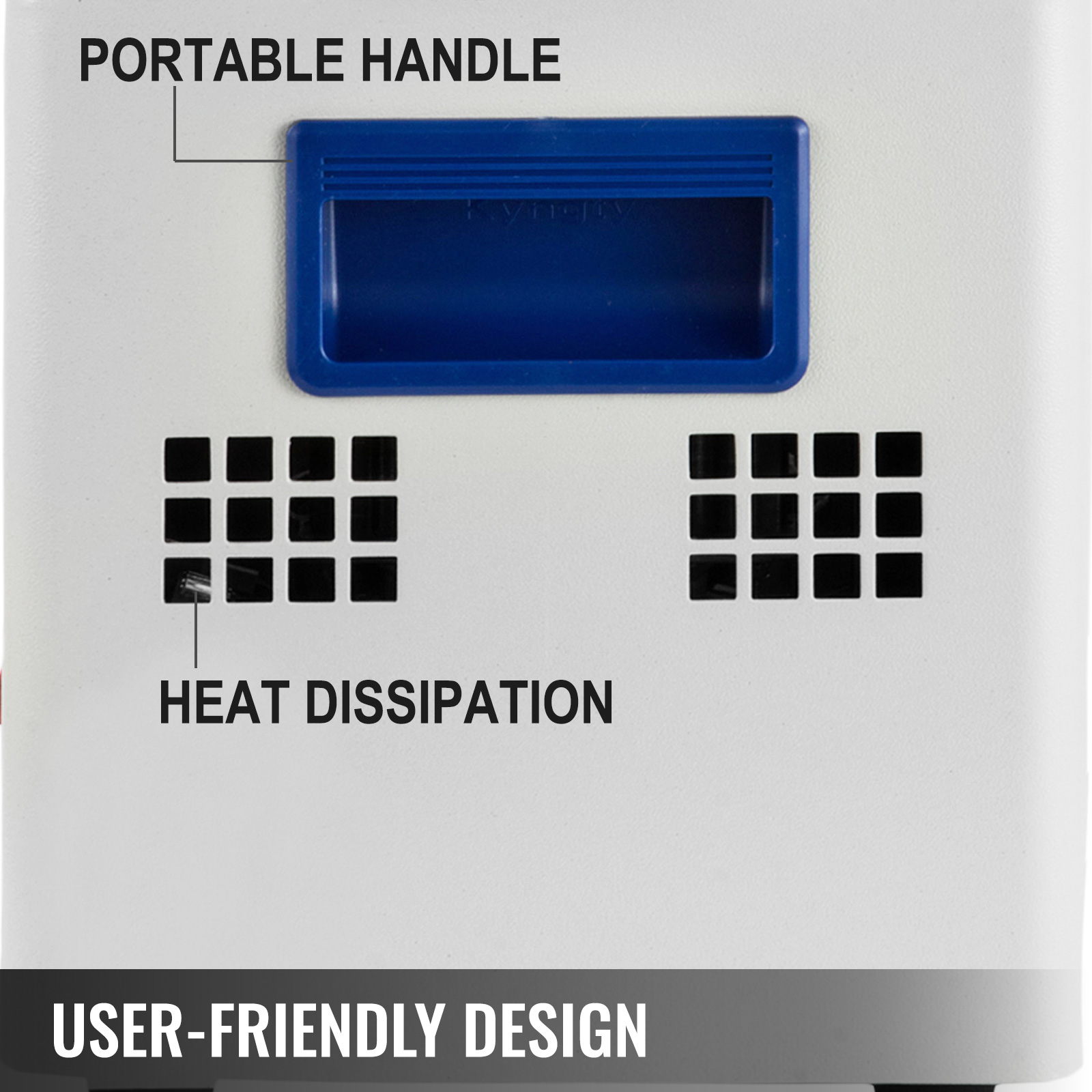 Multifunctional Panel
The tumbler jewelry machine adopts the rotation mode button and timer knob from 1-60 minutes. The well-organized buttons and the indicator lights allow you to achieve a quick and painless operation.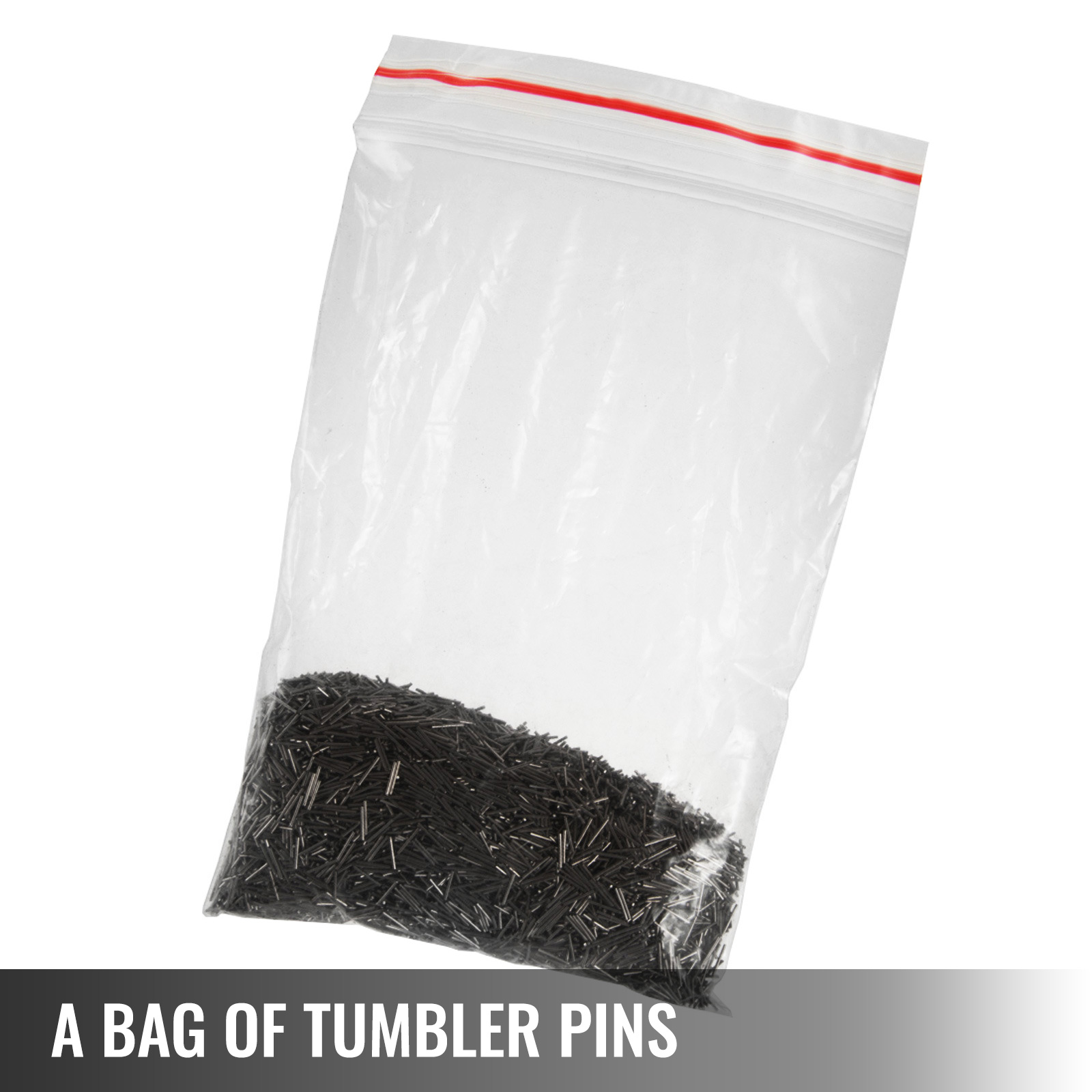 Perfect Details
The magnetic pin finisher is equipped with multiple cooling vents to take away the heat generated and keep the machine running smoothly. Also, the portable handles designed on both sides can facilitate the machine's transport.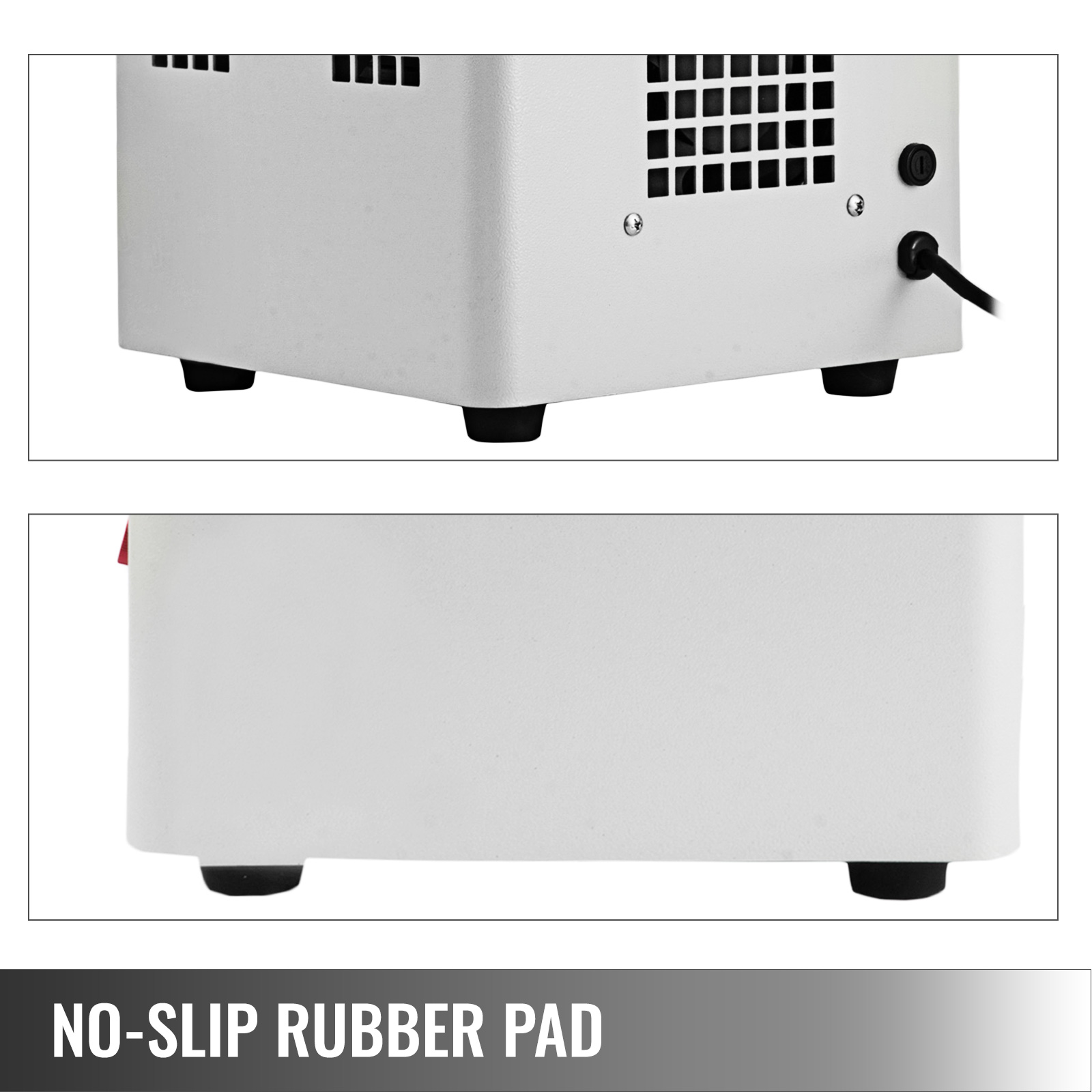 Tiny Steel Pins
It comes with a pack of 200 g polishing needles, designed for polishing complex details, tiny gaps, and multiple settings. It can shine your materials to a bright mirror finish and provide great uniformity, but not suitable for flat surfaces.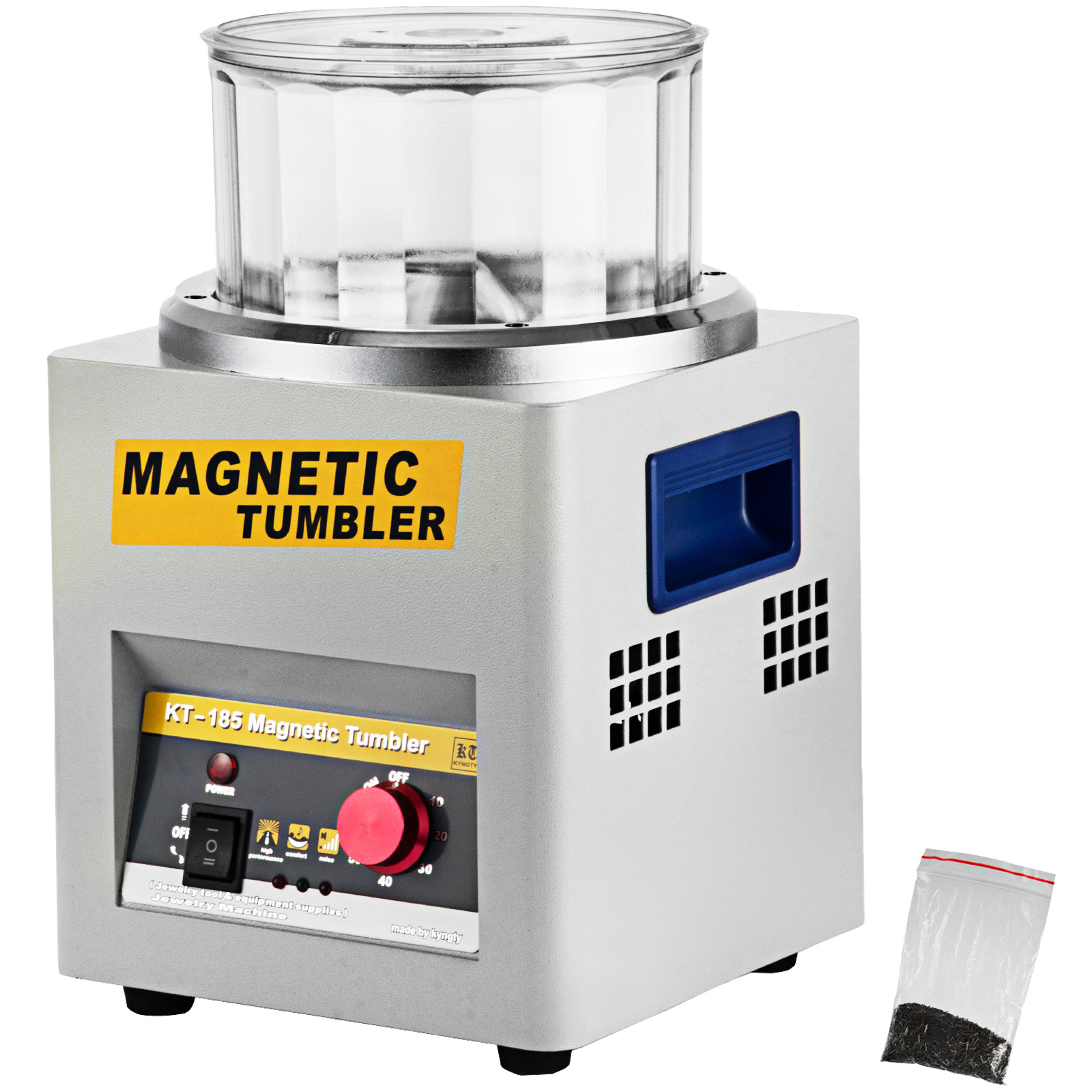 Wide Application
The rotary tumbler for jewelry can be used for surface polishing, chamfering, dressing, rust removal, roughing, precision polishing, black spot removal, and fine grinding. Excellent for studio and small jewelry projects.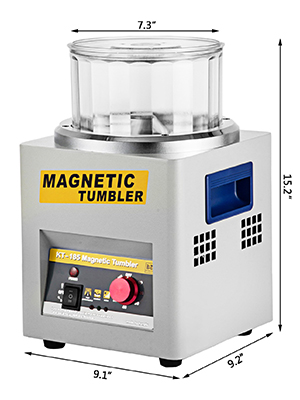 Specifications
Voltage: 110V(US/CA/MX), 220V(EU/UK/RU)
Burnishing Pins: 0.44 lbs / 200 g
Time Control: 1-60 min
Rotation: Two Directions
Speed: 2000 RPM
Capacity: 3.3 lbs / 1500 g
Roller Size: 7.3 x 5.1 in / 185 x 130 mm
Machine Size: 9.1 x 9.1 x 14.6 in / 230 x 230 x 370 mm
Net Weight: 22 lbs / 10 kg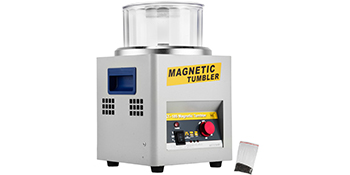 Package Content
1 x Magnetic Tumbler
1 x Pack of Burnishing Pins
1 x English Manual
Features & Details
Powerful Performance: This magnetic tumbler utilizes its unique magnetic field distribution, resulting in a strong and stable magnetic effect. Its speed reaches up to 2000 RPM. Use the one-way or two-way rotation according to your needs.
Premium Polishing Barrel: The jewelry tumbler polisher is made of tough polycarbonate, with high hardness and no leakage. Roller Size: 7.3 x 5.1 in / 185 x 130 mm, Capacity: 3.3 lbs / 1500 g.
Concise Control Layout: The full-featured clear buttons display on the panel allows you to set the time and rotation mode of the magnetic tumbler jewelry polisher with ease. It can reach a multi-angle full grind of the workpiece, quickly removing rust.
User-Friendly Design: The magnetic tumbler polisher has multiple heat dissipation vents and strong fan cooling to avoid the machine from overheating. What's more, the portable handles on both sides allow you to easily carry the machine.
Versatile Use Scenarios: The magnetic pin tumbler is suitable for grinding and polishing gold, silver, copper, aluminum, zinc, magnesium, iron, stainless steel, hard plastics, non-metallic materials, and other precision parts.