Toe Lift Jack Air Hydraulic Machine Oil Rigging Proprietary Heat Treated Steel Cylinder Industrial Repair Mechanical Tools
| | |
| --- | --- |
| Ships From | United States |
| Color | 5T-10T Yellow |
Certification: 

CE

Item Type: 

Car Jacks

Type: 

Hydraulic Toe Jack

Drive: 

Drive

Ram Material: 

Welded Steel

Material: 

Hard Chorme

Set or Single Item: 

Set

Vehicle Type: 

Heavy Duty/Commercial
Product Description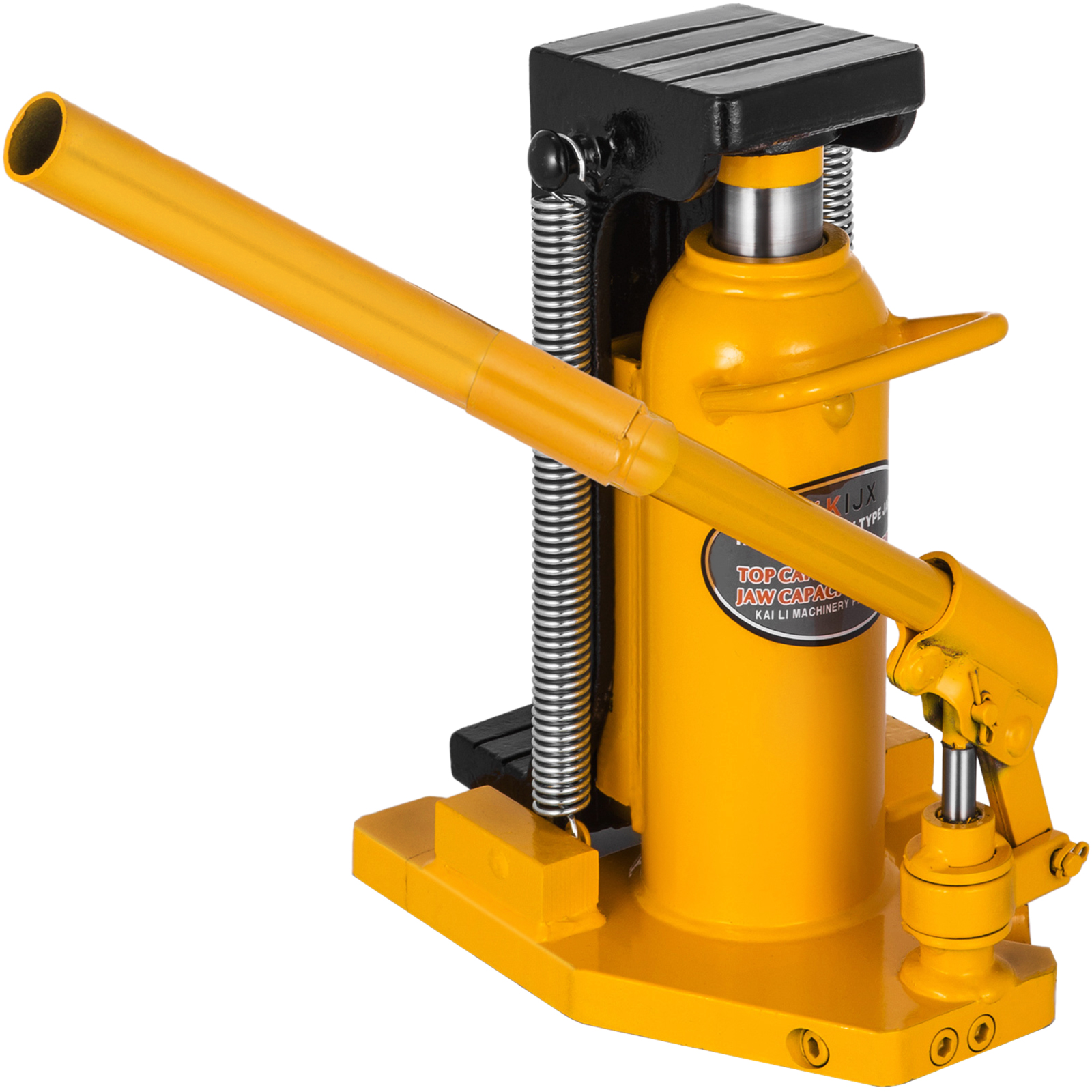 10 Ton Hydraulic Toe Jack
This car jack hydraulic adopts high-quality steel after welding heat treatment. 2 jacking positions allow more lifting. The utility structure has the advantages of convenient operation, stable quality, and safety to use. It is suitable for lifting farm vehicles, heavy-duty machinery, industrial equipment, military applications.
Heavy Loading Capacity
Dual Purpose & Stable
Sturdy Construction
Rising & Falling Operation
Why Choose toolshedshoponline?
Premium Tough Quality
Incredibly Low Prices
Fast & Secure Delivery
24/7 Attentive Service
Key Features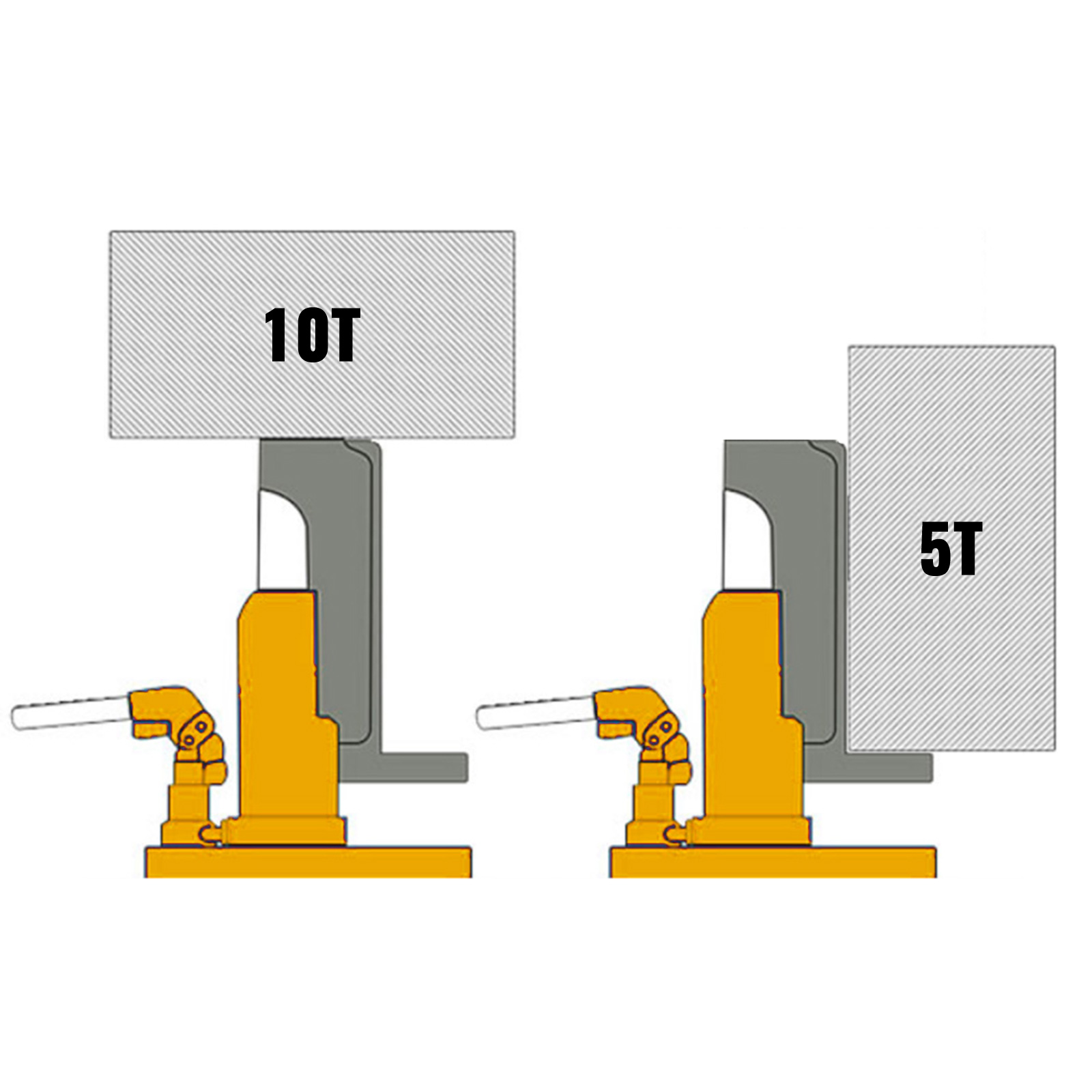 Large Lifting Capacity
The load capacity of hydraulic jack can reach 10 tons / 22,000 pounds (top) and 5 tons / 11,000 pounds (toe).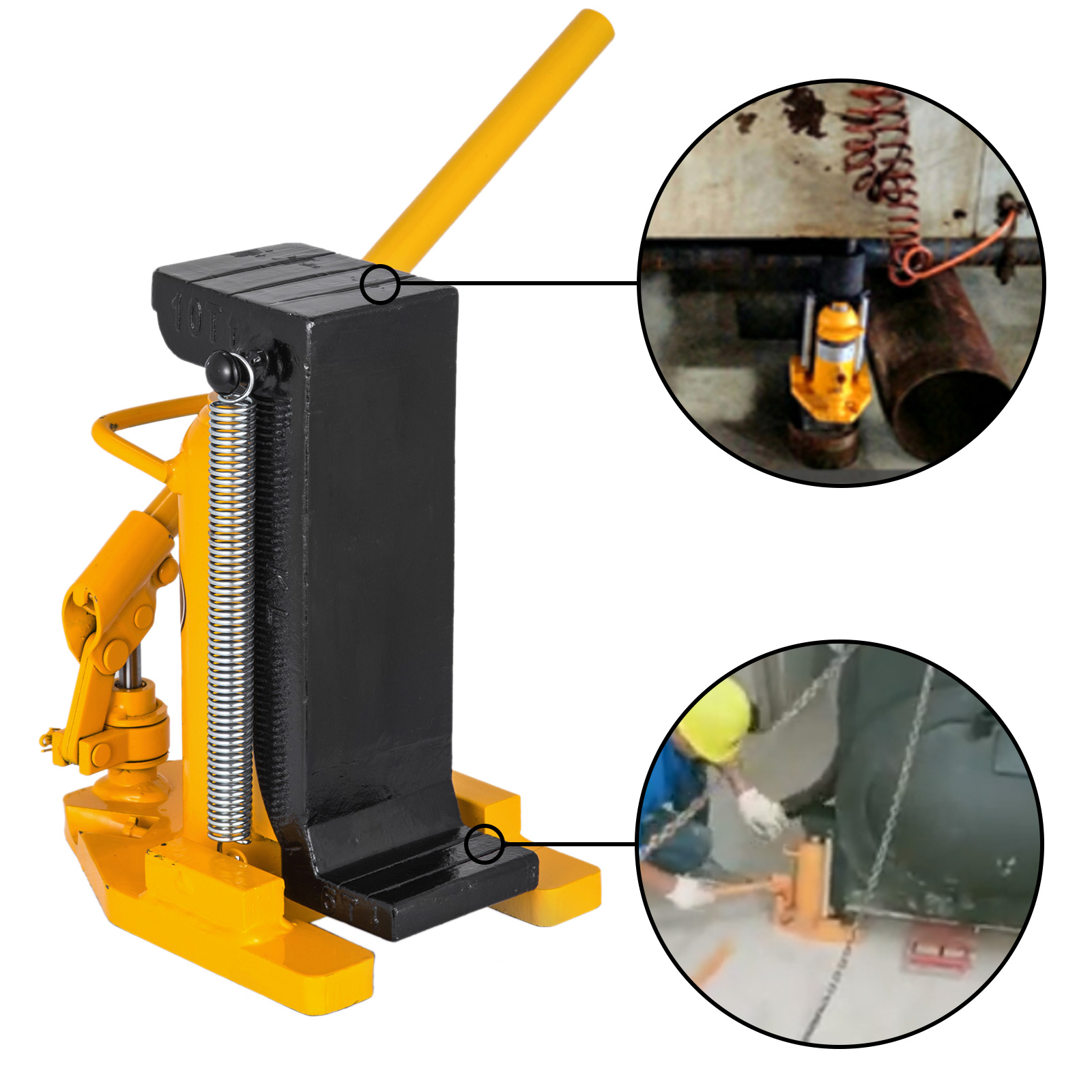 Two Lifting Ways
Two jack positions can provide more lifting clearance, compact design, suitable for on-site use, and maintenance work on construction sites.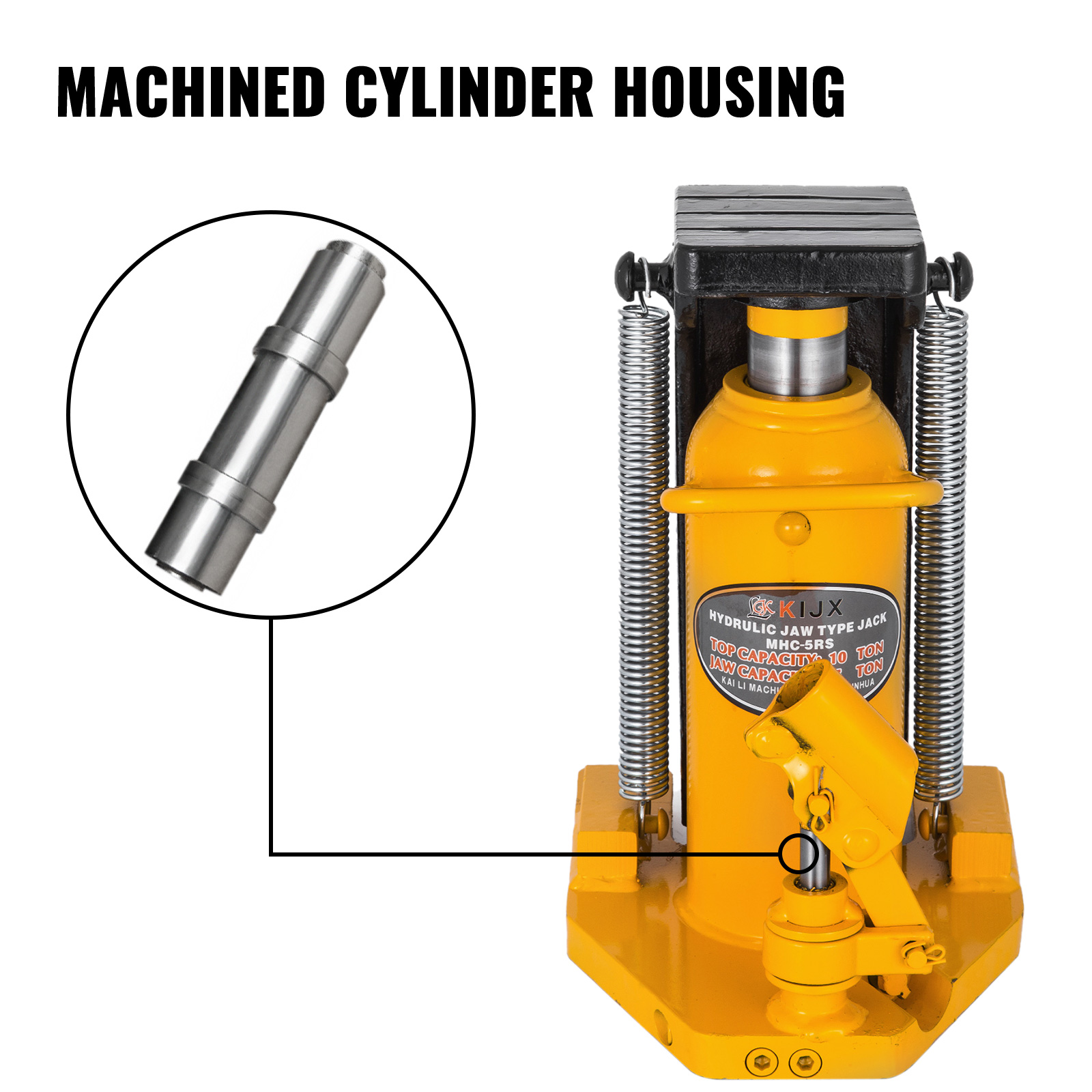 Durable & Solid Structure
The high-quality steel is welded and heat-treated for durability; built-in two durable wear-resistant steel rings, the piston rod, the inner rod do not contact, and the over travel protection eliminates damage to internals from over-extension of the piston.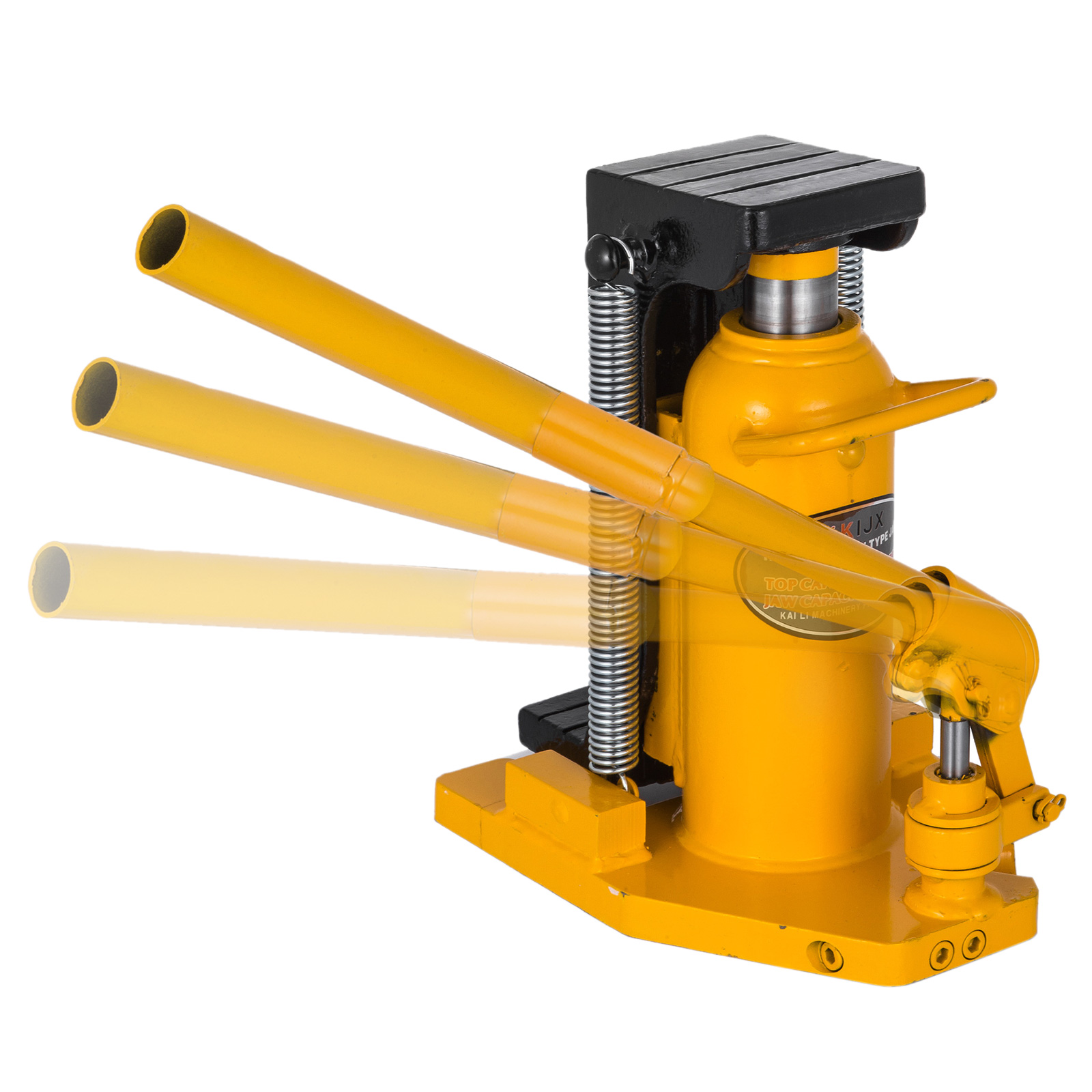 Simple Rising & Falling
The portable handle adds flexibility and convenience. It is easy to operate the toe jack with the detachable handle. Fast and efficient.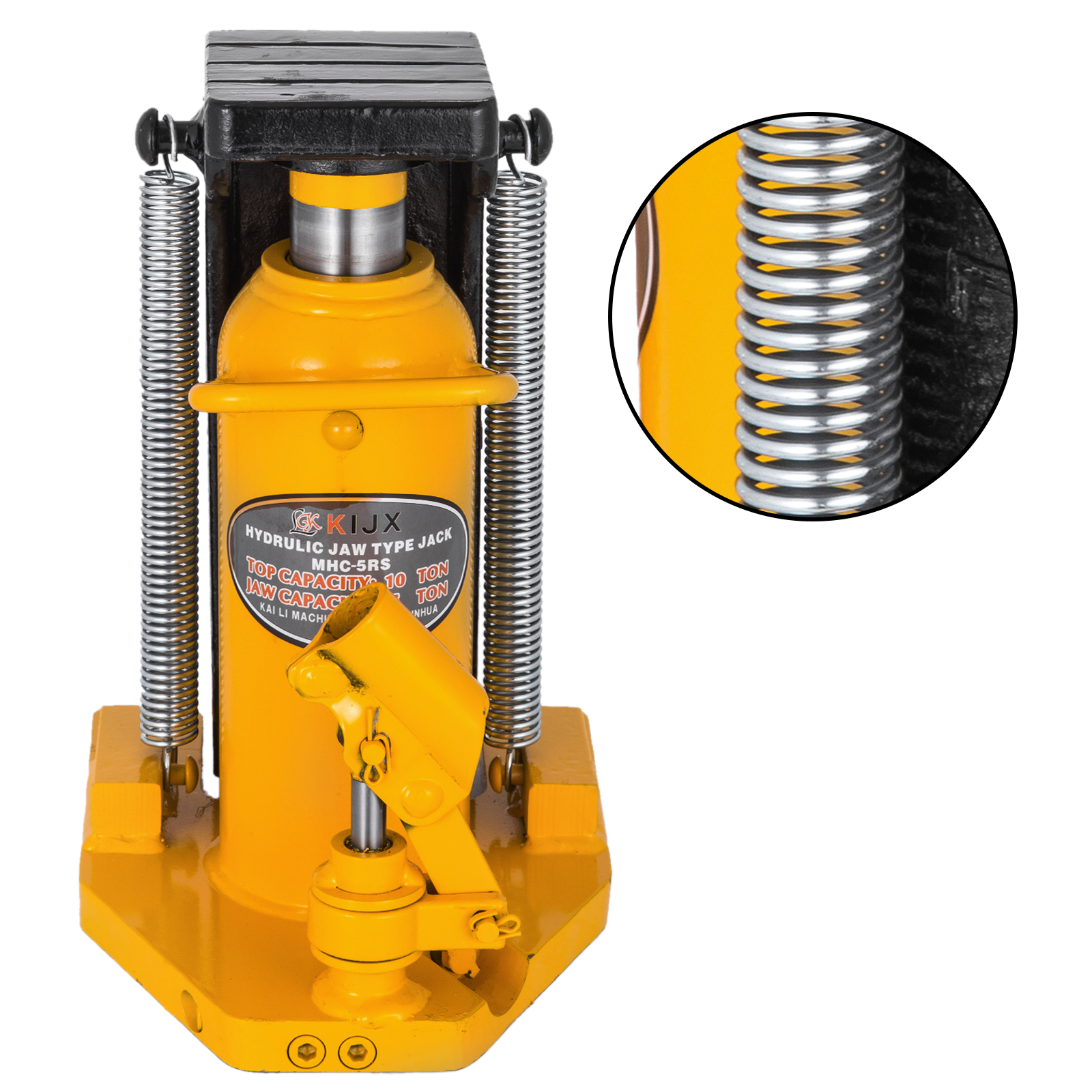 Thickened & Tight Spring
The spring has a compact structure, quick retraction, and long service life. Spring return helps to return to the ground quickly.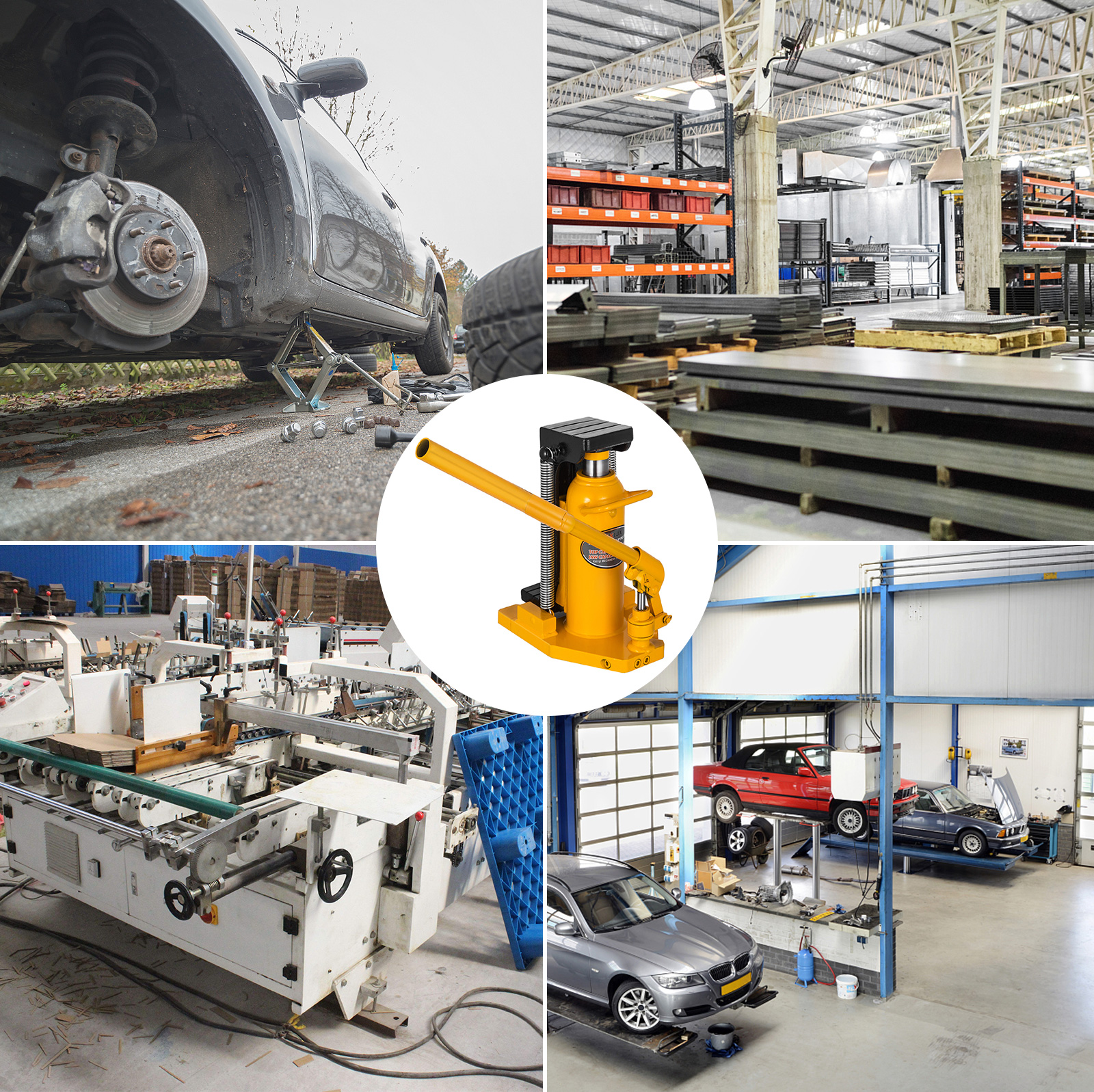 Wide Application
This floor jack is often used in power, chemical, steel, bridges, machinery, and other industries. And A great helper for riggers, fabricators, welders, and automotive body and frame shop.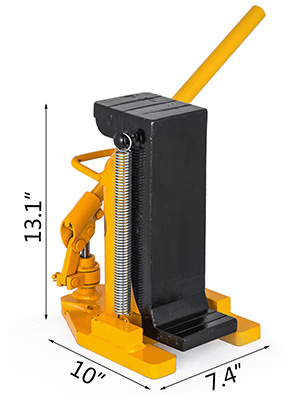 Specifications
Model: MHC-5RS
Type: Hydraulic Machinery Toe Jack
Ram Material: Welded Steel
Shell Material: Proprietary Heat-treated Steel
Capacity: Toe: 5 US Tons / Top: 10 US Tons
Claw (the lowest position): 20 mm / 0.78"
Claw width E: 100 mm / 3.9"
Claw length F: 50 mm / 2.0"
Max. Lifting Height: 145 mm / 5.71"
Weight: 54lb (24 kg)
Dimensions: 12″ x 11″ x 9″ (31 x 29 x 23 cm)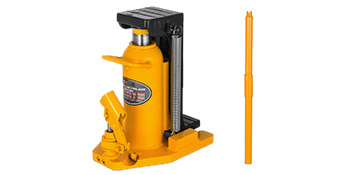 Package Content
1 x MHC-5RS Hydraulic Toe Jack
1 x Manual
Features & Details
【DUAL PURPOSE & STABLE】- The top of the hydraulic toe jack is dual purpose, easy to operate. The utility model has the advantages of simple structure and convenient operation. The top and claw is a one-piece molding, stable, and not easy to break.
【STURDY CONSTRUCTION】- Made of heavy-duty steel material, the toe lifting jack is durable, prevents scratching and corrosion, and is designed for long-lasting use. Built-in two rugged wear-resistant steel rings, the piston rod and the inner bar are not in contact, so the inner bar's friction can be reduced to the least, making it more durable.
【RISING & FALLING OPERATION】-A portable handle increases flexibility and convenience. RISING: Clip the handle on the unloading valve; tighten the unloading valve in the clockwise direction; up and down, shaking the lever can rise. FALLING: turn the unloading valve slowly in a counterclockwise direction, then you can drop.
【VARIOUS APPLICATION AREA】- Toe jack lift is widely used to install and maintain mechanical equipment, bridge construction, railway track, and other aspects, loading and unloading bulky goods in transportation, automobile, tractor repair, and so on.